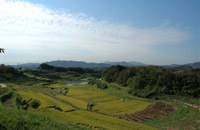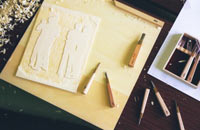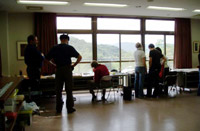 Nagasawa Art Park (NAP) Japanese woodblock printmaking program was closed in 2011 and succeeded to MI-LAB (Mokuhanga Innovation Laboratory) in Lake Kawaguchi.
Please click here to visit MI-LAB page for further information.
Over the course of 12 years, more than 78 artists from 30 countries have participated in the program and donated over 250 different print artworks to the Awaji City collection. NAP of Awaji City (currently succeeded to MI-LAB) is now well known as a self-development program for international art leaders, and also as one of the foremost collectors of contemporary waterbased woodblock prints.
The NAP residency hosted a number of international artists, print teachers and printmakers and introduced the Japanese waterbased printmaking technique. The artists not only enjoyed a traditional Japanese lifestyle with the local people in Nagasawa village, but also had the opportunity to meet and work with other international artists during their residencies.